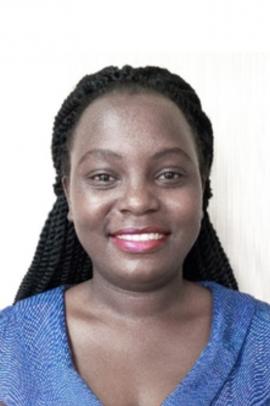 Elizabeth Mbete Makau holds a first class honours degree in Real Estate from The University Of Nairobi- the first of its kind in Ikutha where she hails from- and now a masters degree courtesy of the University of Nairobi Scholarship Program. In addition, she is a registered and practicing valuer and estate agent in accordance to the relevant laws of the land. Elizabeth has an interest in the world of academia and imparting knowledge to learners, especially those in the field of Real Estate.
Project Summary
"An Investigation Into Effects Of Zoning Variance On Real Estate Investments: Case Study Of Office Investments In Upperhill Area, Nairobi City County".
Zoning variance is the deviation from an area's zoning regulations that is granted by the planning authority upon meeting certain key requirements. The researcher set out to investigate the effects of zoning variance on the performance of commercial office investments. The general objective of the study was to investigate the effects of zoning variance on commercial office investments. Literature reviewed indicated that a lot of research has been undertaken on factors affecting real estate investments such as location, economy and property factors, effects of zoning variance on zoning regulations and urban character among others. Therefore, there is a knowledge gap on the effects of zoning variance on the performance of real estate. Review of relevant literature identified asking and achieved rents, occupancy levels and selling prices as the key commercial office investments performance indicators. 
Upperhill area was used as the case study area because it accommodates high density commercial developments whose plot ratio and ground coverage deviate from the most recent zoning regulations. Both qualitative and quantitative data was collected with the key informants being property owners/developers, physical planners, estate agents active in Upperhill area and the Nairobi City County. Random and purposive sampling techniques as well as key informant interview were adopted in the study. Data was analyzed by use of Excel Spreadsheet and results presented in simple tables, graphs and figures. The key finding of the research was that zoning variance affects the performance of commercial office investments. A correlation analysis established that zoning variance contributes 54%, 45% and 34% of the changes in asking rent, achieved rent and occupancy level respectively. The rest of the percentage change is attributable to the other factors identified during literature review, i.e economic, location and other property factors.
The study also established that the use of zoning variance in development of commercial office was prevalent in the case study area and that most key industry players were not aware of the minimal mandatory requirements for zoning variance approval. The research made the following recommendations to help control the issuance of zoning variance; boost public and key stakeholder awareness on zoning variance and continuous research in the field of zoning and zoning variance among others. This study is organised into five chapters which are Introduction, Literature Review, Case Study and Research Methodology, Data Analysis and Presentation and finally Conclusions and Recommendations.
Supervisor
Dr. Jennifer Murigu