Nelson Mandela Oude (Masters of Urban Management, 2020) Bachelors of Environmental Planning and Management, 2013, Kenyatta University. Oude is a native of Kendu bay, Homabay County, and is among the year 2020 MUM graduating class. My undergraduate thesis focused on impacts of urbanization on environmental resources in Oyugis town, Kenya. During and after my undergraduate career, Oude fulfilled roles in various professional fields, including Urban Planning. Geospatial science and environment. I look forward to graduate at UON, with my postgraduate thesis focusing on management of urban wetlands within Nairobi City County and their social and economic relevance to the city and nation at large, Nairobi dam being the case study. My interest is on the role of planning in promoting environmental stewardship, and the application of spatial analysis and geographic information science and systems in urban, environmental and project planning.
Photo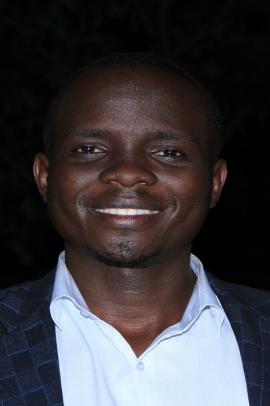 Project Summary
MANAGEMENT STRATEGIES FOR RESTORATION OF NAIROBI DAM
Research Supervisors
Prof.  Owiti A. K'Akumu
Dr. Luke Mitai Obala
Nairobi Dam has over time attracted many organizations, public and private, who have attempted to rehabilitate it, and as a result, four restoration attempts have been made so far. These efforts have been in vain, and the restoration course is still far from being realized. The time to time failures have indicated weaknesses in the approaches which have been used in the past, indicating that the Government, local authorities, planners and professionals in the land profession have not yet deciphered the correct approach that can effectively and sustainably put the issue of encroachment and degradation of vital urban wetlands, in our case Nairobi dam, to a rest. This project explores past strategies from published articles and studies on Nairobi dam rehabilitation, and the results of these past restoration efforts critically examined. The researcher endeavors to identify gaps and challenges in past rehabilitation measures and propose new management approaches in rehabilitating the dam.