Charles Maithulia is the managing director of Buffalo Construction and services, a building and civil engineering construction company based in Nairobi.  Mr. Maithulia graduated with a university diploma in Civil Engineering from Jomo Kenyatta University of Agriculture and Technology after which he worked with a leading Japanese Consulting group (CPC & Nippon Koei) for 15 years in Kenya, Ethiopia and South Africa. He later joined the University of Nairobi where he graduated with a bachelor of Quantity Surveying Degree in 2013. Mr. Maithulia later pursued a master's degree in Construction Management from the University of Nairobi. He is passionate about inculcation of quality control management practices in the built environment and particularly concrete quality in its various applications. He is actively involved in training and mentoring students and young graduates in good construction practices.
Photo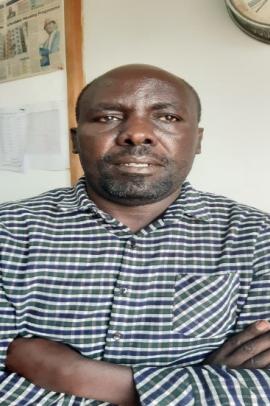 Project Summary
Assessment of Quality Control Practices For In-situ Concrete: Case study of Nairobi City County
Research Supervisors
Dr. (QS) Isabella Njeri Wachira-Towey & Dr. (Eng) John Mwero
The practice and processes of site production of in-situ concrete by small construction firms, (mainly category NCA5 to NCA8), face numerous challenges ranging from site safety,  poor conditions of equipment, challenges arising from poor site organisation, interpretation of design information and Lack of experienced supervisory staff.  These challenges compromise the quality of concrete so produced and ultimately affect the quality of the built facility.
This study investigated the effects of key site practices under which in-situ concrete is being produced by this category of contractors.  The study objectives were to compare achieved strengths with target mean strengths (measured in compressive strength units) with additional exploration of the effect of some of these key practices on the strength of concrete produced.  One hundred and Thirteen (113) contractors under this category were sampled through multilevel sampling and stratified random sampling for concrete cubes for testing.
Results of this research showed that only 11% of contractor's attained good rating on site safety, 15.5% attained good rating on site organisation and only 18% recorded good rating with regards to condition of equipment. On key site quality control practices; 97% of contractors did not record water-cement ratio; 99% did not carry out slump tests; and 100% did not have weighing instruments on site for accurate batching.
It was found that these practices when evaluated together led to significant variations in concrete strength.  Recommendations ranging from improved supervision, capacity building for contractors and other quality control practices were made.