Andrew is a Registered Architect. He holds a Bachelor of Architecture degree from The University of Nairobi and has a keen interest in authentic and sustainable Urban design.
He is currently a Project Architect at Lordship Africa and has also worked as project Architect at Questworks Architecture where he was able to work on numerous projects. Andrew also worked at Innovative Planning and Design Consultants (IPDC) and Innovation 360. Some of the projects handled comprehensively are Trident Grand Riverside, One West Park, Kileleshwa Heights, 5 Star Meadows, Trident Kamiti, Trident Riara, Kotecha Heights Kisumu, Jade Valley apartments, Delta Offices Waiyaki way, Lake Tanganyika Hotel Burundi, Adam Smith Company Offices Interior fit out among many others.
Photo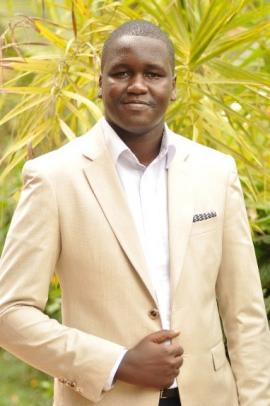 Project Summary
RESTORATIVE ENVIRONMENTS WITHIN THE URBAN SETTING The Case Of Nairobi Central Business District
Research supervisor
Prof. Tom Anyamba
Musau Kimeu
Cities are often described as vibrant and exciting, fast paced and bustling environments. Cities should therefore also have deliberately designated and designed spaces to renew and recover resources that have become depleted in facing the requirements of daily life. This thesis grows out of a shared global concern that our cities are having an impact on our health and wellbeing, more so, with the majority of the world's growing population living and moving into cities; thus, the necessity for restorative environments within urban settings.
This thesis provides a summary of what has happened in this area of research. It then discusses central concepts in restorative environment research focusing on the two theories, the psycho-evolutionary theory and the attention restoration theory.
The study highlights strategies and approaches that use insights and knowledge from environmental psychology to inform the design of more psychologically and physiologically restorative urban environments.